Discover more from Steve's Autos
I write a column about new cars. Follow me!
The (soon to be re-named) 2023 Mercedes EQS SUV is the German luxury automaker's first attempt at making a top-shelf all-electric luxury SUV. It's a good first try, but Mercedes' promised name change can't come soon enough—you have to call it the EQS SUV because there's also an EQS sedan, so you can't call either version, "a Mercedes EQS". Weird.
Anyway, as the automotive industry continues its shift towards battery electric vehicles (BEVs), Mercedes-Benz is determined to keep up. Their latest offering, the 2023 Mercedes EQS SUV (mostly) combines the elegance and opulence associated with the Mercedes brand with the latest in electric technology.
Thanks for reading Steve's Autos! Subscribe for free to receive new posts and support my work.
The EQS SUV's exterior design looks very aerodynamic and futuristic. From every angle it is clear that Mercedes stylists and engineers made certain that drag was minimized—it's a technical marvel, actually. However, while undoubtedly effective in cheating the wind and optimizing power savings, the EQS SUV lacks the presence that its stablemates, the internal combustion (ICE) powered S-Class sedan and GLS SUV, have. An important part of Mercedes design over the many decades of the automaker's existence has been to signal to other drivers, sotto voce of course, that an important person is coming through. The EQS sedan and SUV need more of that, I believe. 
Oh by the way, the EQS SUV is essentially a lifted EQS sedan with a rear hatch. The two share a platform and many other components and have identical wheelbases, but the SUV offers a third row of seating for up to seven passengers.
There are two versions of the EQS SUV available, the 355-HP EQS450+ (I have no idea why there's a plus sign there) and the 536-HP EQS580. The 450+ gets you up to 305 miles of driving range per charge, while the 580, like my test car, gives you 285.
For the record, the starting price for the cheapest EQS 450+ is $105,550, while a loaded EQS 580 goes for, gulp, $133,350. These are expensive vehicles.
Regardless of which EQS you select, the instant torque from the stout electric motors allows for smooth and exhilarating acceleration, propelling the EQS SUV from 0 to 60 mph in just a few seconds (4.2 seconds for the 580, to be specific).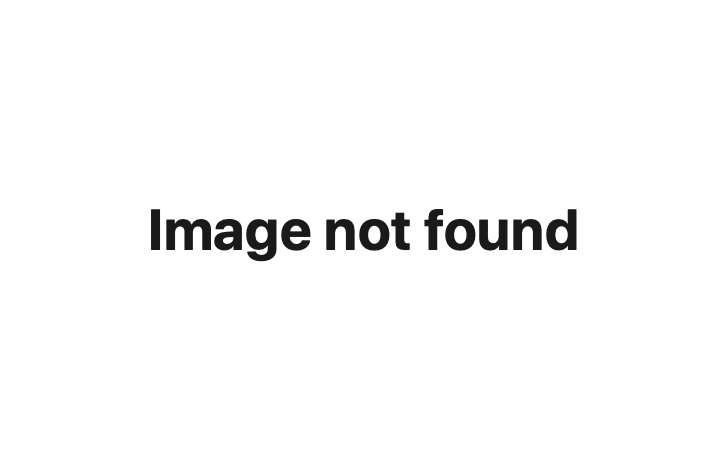 With a curb weight of just under 6000 lbs, the EQS SUV can only be described as portly (a base Chevrolet Suburban weighs less). Still, in most normal driving situations Mercedes' first BEV SUV handles just fine, and definitely better than a Suburban.
The EQS SUV's interior features mostly high-quality materials, including premium leather, genuine wood, and real metal accents, all meticulously crafted to create a luxurious atmosphere. Nevertheless, there's less of a lux feel in the EQS than there is in its Mercedes ICE counterparts.
The EQS SUV provides ample head- and legroom for both front and rear passengers. The first two rows of seats have excellent comfort and support, ensuring a pleasurable "Mercedes" experience, even on long journeys. As you might expect, the third row is just for kids or very short trips.
Mercedes-Benz has reimagined the traditional dashboard layout, replacing it with a massive curved OLED display that stretches across the entire dash area. This (optional) 56-inch "Hyperscreen" display combines the instrument cluster, infotainment system, and climate controls into a seamless user interface, which is not only visually stunning but also intuitive to use. Having said that, the Hyperscreen replaces almost every knob and button, which can be a little disconcerting until you get used to it.
As expected from a flagship Mercedes-Benz model, the EQS SUV is packed with cutting-edge technology. The Hyperscreen mentioned earlier is the centerpiece of the vehicle's tech arsenal, offering many customization options and access to any feature or function you might need. It is complemented by the latest iteration of the Mercedes-Benz User Experience (MBUX) infotainment system, which provides excellent smartphone integration, voice control, and a host of other intelligent features.
Naturally, the EQS SUV is equipped with an extensive suite of driver assistance/safety systems including adaptive cruise control, lane-keep assist, automated emergency braking, and pedestrian detection.
Before buying a Mercedes EQS or any other BEV think about how you'll use it. If you have a home charger, commuting and running errands in a BEV are fine, but long trips may be problematic. JD Power and the Wall Street Journal have recently reported that the charging infrastructure isn't what it should be to support long trips in a BEV, and outages at existing charging stations are an increasing challenge. 
The 2023 Mercedes EQS SUV is a standout premium electric SUV that blends elegance and excellent drivability. With its lush interior and advanced technology, it brings Mercedes-Benz luxury to the BEV SUV game, although I wish it had a more imposing exterior design. Plus I'd like to see Mercedes give it a better name sooner rather than later.
Thanks for reading Steve's Autos! Subscribe for free to receive new posts and support my work.